Did you know that December is National Stress-Free Family Holiday Month?
It's almost laughable, isn't it?! …especially this year!
The holidays can be stressful even in the best of times - with crowds, family tensions, hosting responsibilities, and the social pressure and economic strain of gift giving. In addition,  1 in 5 of us struggle with mental illness, grief, depression or anxiety, which can worsen during the holidays and winter months. And, of course, this year we have COVID-19 to contend with, raising the ever-controversial question of 'to gather or not to gather?'! Stress-free … hah!
In fact, studies show that our stress levels are on the rise, so how are we possibly going to have a stress-free family holiday in the middle of a global pandemic?
While "stress-free" may not be an attainable goal this year, our holidays can still be merry and bright by managing our expectations and stress throughout the holiday season.
Tips to Reduce Holiday Stress
Maintain your foundation for mental wellness by eating healthy, exercising regularly, and getting enough sleep. These three things can have a significant impact on how you handle stress, as well as affect your overall mood.
Practice patience and forgiveness. You are not perfect, neither is anyone else, so be patient and forgiving of yourself and others. By controlling what you allow to upset you, you can regulate your emotions and reduce stress.
Manage your expectations. Not everyone is going to feel comfortable scouring the stores for the perfect gift or attending holiday festivities this year, so practice mindfulness and understanding towards others. Try to accept family members and friends as they are, even if they don't live up to your expectations.
Take a break from social media. Absorbing yourself in photos and posts of other peoples' perfect moments can create unrealistic expectations and pressure. Remember, all is not always as it seems.
Create a budget. Take account of your finances, list your upcoming expenses, and create a realistic budget for the amount of money that you can afford to spend on food, gifts and other holiday related festivities. Once your budget is made, stick to it all costs!
Manage your time. The hustle and bustle of the holidays can be overwhelming, so schedule your events and tasks with a planner or app so that you do not overextend yourself. Prioritize events that you are excited about attending and decline other offers without guilt. Remember to leave ample time for rest and self-care.
Delegate. If you are hosting an event or gathering, do not feel like you must do everything yourself. Most people are happy to help! In fact, by asking a guest to pick up an item or complete a task to lighten your to do list, you are making them feel included and needed.
Avoid traffic and crowds. If you want to avoid the stress of congested traffic and crowded shops, try shopping online or at off-hours, like before work or in the evening. Many retailers and grocery stores are offering free curbside pick-up during the COVID-19 pandemic, which is not only safer, but also a convenient time-saver.
Think virtually. If traveling to attend a family gathering feels unsafe or overwhelming, then don't. Instead, suggest that a virtual meeting place be set up for loved ones to join in, like Google Meet or Zoom. A virtual station (computer, tablet, or other internet device) can be set up at the gathering, overlooking the festivities and in a place where loved ones can sit and engage with those attending virtually.
Practice self-care. Take time to unwind and recharge. Whether engaging in an activity you enjoy, taking a walk, reading a book, taking a long soak in a bubble bath or something else, practicing self-care can keep you healthy, reduce stress and elevate your mood.
Practice generosity of spirit. If you feel your holiday spirit waning, take some time to volunteer and/or practice random acts of kindness. Not only can it reduce your stress, but it can also provide you with a sense of meaning and purpose which can ignite passion and increase happiness.
We hope that practicing these tips will help you to take control over holiday stress and find peace, happiness and joy in this year's festivities. This really can be "the most wonderful time of the year"! And, we wish that for you and your loved ones!
When to Seek Professional Help
Sometimes, despite best efforts, the holidays can still become overwhelming. If you feel yourself succumbing to anxiety or depression, reach out to someone you can confide in for support. If you experience prolonged and persistent symptoms, like the ones below, then you should contact a doctor or mental health professional.
Irritability or restlessness
Trouble concentrating
Significant changes in sleep patterns or appetite
Physical symptoms such as muscle tension, lethargy or fatigue
Persistent sadness
Inability to cope or hopelessness
Isolating from loved ones
Suicidal ideation.
If you begin to experience symptoms of suicidal ideation, seek immediate assistance. You can reach out to the National Suicide Prevention Hotline online, or call them at 1-800-273-8255. You can also reach out to your nearest High Country Behavioral Health office. We are always here to help! If you are in crisis, call 911 immediately.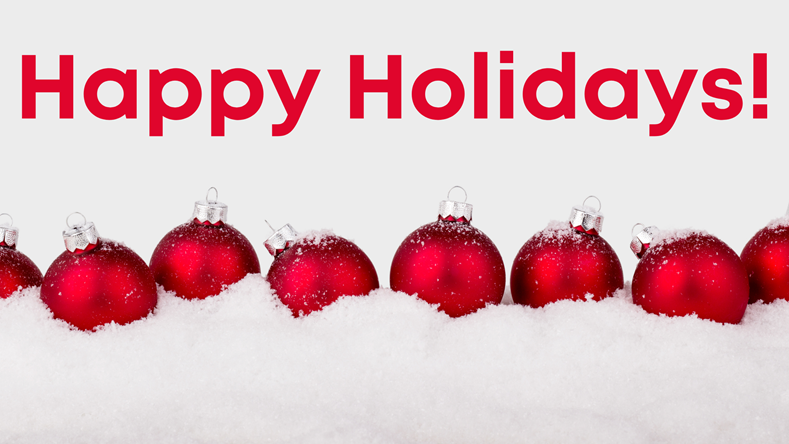 Additional Mental Health Resources
High Country Behavioral Health provides mental health and addiction services in Western Wyoming and Eastern Idaho.
SAMHSA's National Helpline – 1.800.662.4357 is a free, confidential, 24/7, 365-day-a-year treatment referral and information service (in English and Spanish) for individuals and families facing mental and/or substance use disorders.
Idaho Department of Health and Welfare
Wyoming-Based Suicide Prevention Hotline 1-800-273-TALK
Idaho Suicide Prevention 208-398-4357
National Suicide Prevention Hotline 1-800-273-8255